In May we launched our national Winter Safety Campaign, providing you with safety information, resources, events and freebies to help keep you safe and confident while out on the road. 
Take a look below at some of the highlights of the campaign...
We ran rider events across Australia
We ran multiple rider events across Australia from safety webinars to Winter Warmer events where you were able to learn new skills, meet the Deliveroo team, grab a free Deliveroo beanie, and share your feedback.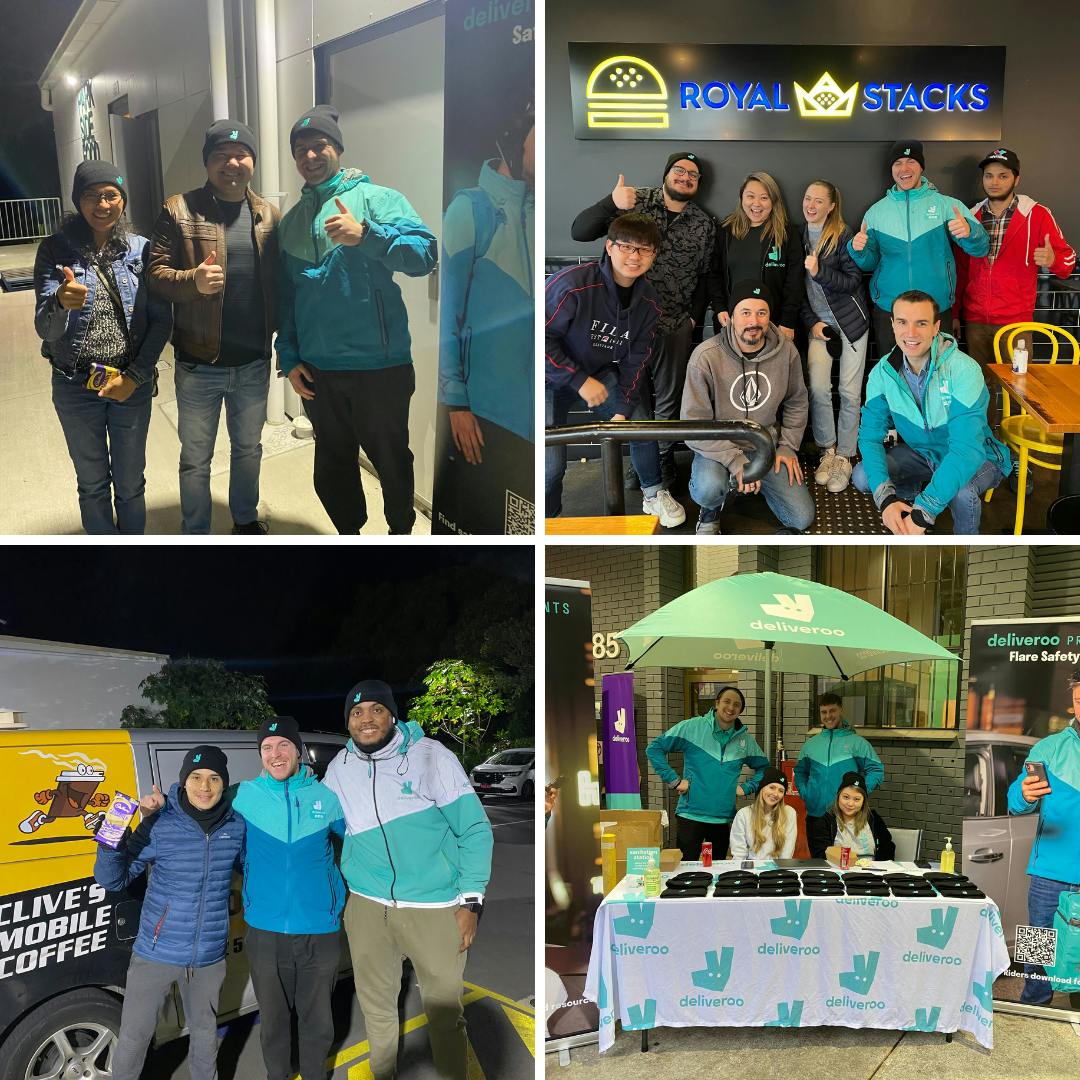 Free kit bundles
As part of our initiative, we also developed safety kit bundles for cars, scooters and bicycles to help improve your safety while you're on the road - these were made available to order for free on Shopify for riders across Australia.
If you ordered a kit, please let us know what you thought by filling out this short form!
Road Safety Competition 
We ran our first social media competition for Road Safety Week, with over 60 riders entering for the chance to win one of four $50 Deliveroo vouchers! See the winners below and their best road safety tips: 
Erwin - the most important is to follow all traffic regulations and respect other people and pedestrians. 
Tomás - my best tip is to always have a torch charged at all times!
Passang - maintain a safe distance from the vehicle in front of you to give yourself more time to react to any potential hazards on the road.
Andre - avoid blind spots and position yourself to be seen; don't ride close to the kerb, and don't ride too close behind another vehicle. 
Safety information
Throughout the 2022 Winter Safety Campaign, we also focused on various safety topics such as Personal and Vehicle Safety, Road Safety and Visibility. We provided you with educational videos and important tips to help keep you safe while you're on the road.