Riding without a properly fitted and secured helmet can pose a serious risk to your health and safety. Find in this article a number of useful resources and tips that can help you ensure you have a safe helmet and are wearing it properly. 
Here is Juan showing us how he conducts routine pre-ride checks on his scooter, which is essential to ensure your ride goes smoothly and you keep safe.
Risks of riding without a well-fitted helmet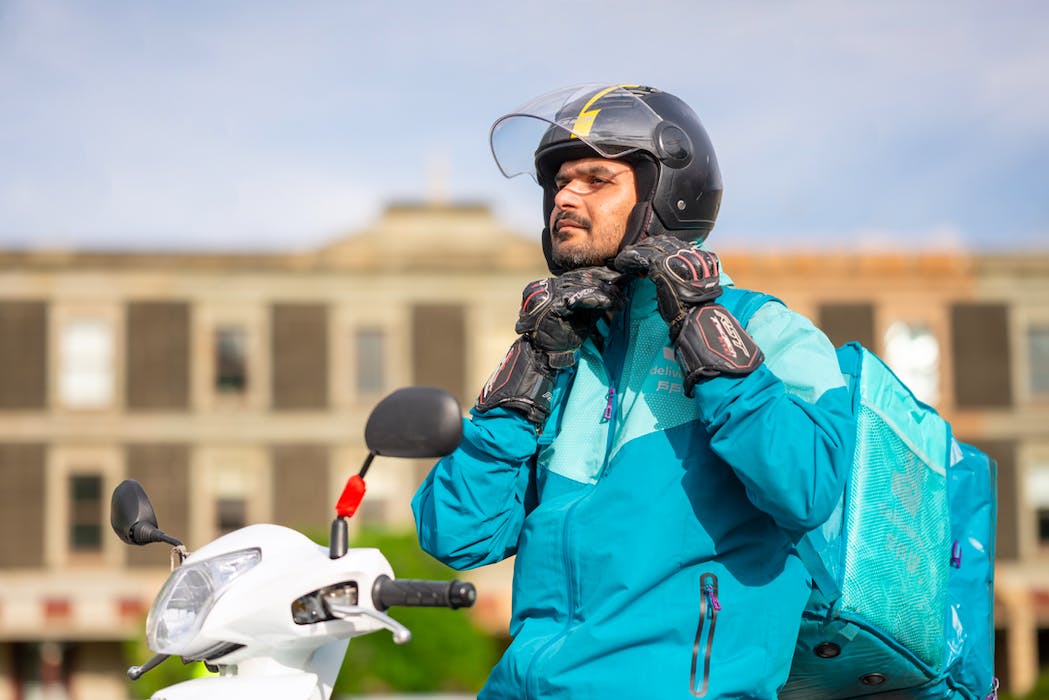 Motorcycle, scooter and bicycle food delivery riders are required by law to wear an approved helmet that is well fitted and fastened. Wearing a helmet is one of the key ways that you can stay safe while on the road. Besides the legal consequences, failure to correctly wear a helmet can result in severe consequences if you have a road incident. 
You should never wear a hat under a helmet when riding. A helmet should fit snug against your head. Anything in between the head and the helmet lining can cause the helmet to shift, increasing the possibility of a disastrous outcome in the event of an accident.
Key facts:
For bicycles, proper helmet use was associated with about a 50 per cent reduction in head injuries of any severity and a 70 per cent reduction in serious head injuries. (More info here)
For motorcycle riders, wearing a well-fastened top-rated helmet reduces the chance of a severe injury significantly. (More info here)
The use of a helmet is not enough to provide full protection during a crash. Helmets need to be worn correctly to help prevent head and brain injuries from crashes. (More info here)
Selecting the right helmet for you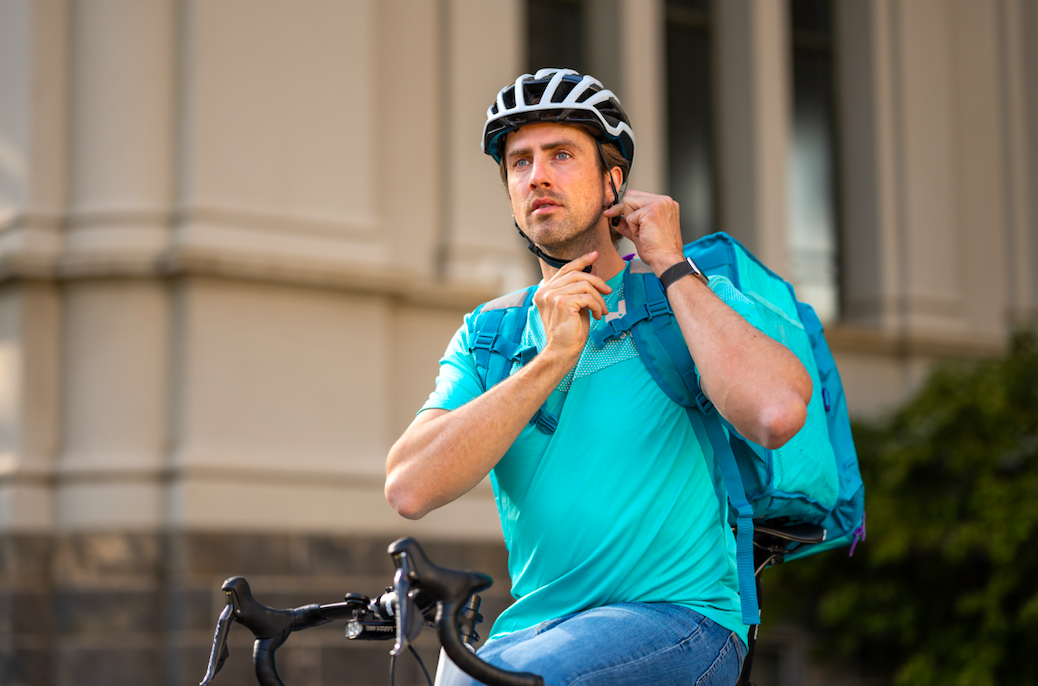 Pick the right size. Wearing a helmet that is too big or too small can increase your risk of serious injury or death in a crash. A helmet that is too large for your head may be dislodged or knocked off in a crash. For advice on how to choose the right size, head to these links: motorcycles/scooters/bicycles.
Buy an approved helmet. Make sure the helmet you are purchasing is an approved helmet according to Australian standards. For information on how to purchase an approved helmet, head to these links: motorcycles/scooters/bicycles.
Buy a 5-star rated helmet. Crash.org.au provides independent and consistent information on the levels of protection from injury provided by motorcycle helmets in a crash. (More info here)
Buy first hand. You should not buy a second-hand helmet, as it may have been worn in a crash or experienced UV degradation.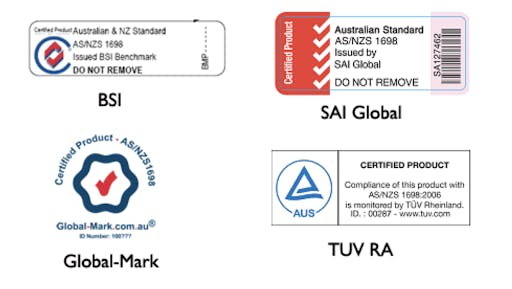 Image 1. Approved helmets in Australia will have one of these labels
Visibility
As a food delivery rider, you spend a lot of time out on the road. To improve your safety, it's important to make sure you're highly visible to other road users. One way to improve your visibility is to wear a light coloured (such as white or fluorescent yellow) or retro-reflective approved bicycle or motorcycle helmet. If your helmet is a dark colour, retro-reflective strips can be added to increase visibility. (More info here)
To access the Helmet Safety Training course, please click here.